Understanding the current market
There are many resources available to gather information about property markets and market activity. A great agent will help you interpret the data and explain how best to use it to achieve the best result. With access to the most up to date information, Eve O'Brien Properties will advise you on:
Your current competition
What's happening in your neighbourhood
Recent market activity
The economic environment
Your target market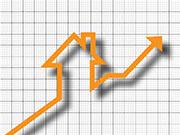 Effective negotiation can make all the difference.
It's important to have an agent who understands your needs and the motivations of buyers when negotiating a sale for your property. Effective negotiation can make a huge difference to the final result.
The agent that you choose will influence the sale price and terms you achieve.
The team at Eve O'Brien Properties have been fully trained in professional practices and negotiation skills.
The proof is in the results
Where will we find your buyer?
In a competitive market, you can't afford to simply wait for buyers to find you. Eve O'Brien Properties uses innovative marketing practices to actively seek out potential buyers.
We will find buyers for your property using:
The most effective web strategies
Personalised Coming Soon campaigns
Local area 'Just Listed' flyers
High circulation print media promotion
Property Portfolio Newsletter emailed to potential buyers